You've met members of our office staff on our site, and now, we want to introduce you to our fine team of captioners.  Please enjoy our brand-new monthly series! We take a closer look at our TCG captioners, their favourite on-air moments, and what it is about this unique career that they love so much.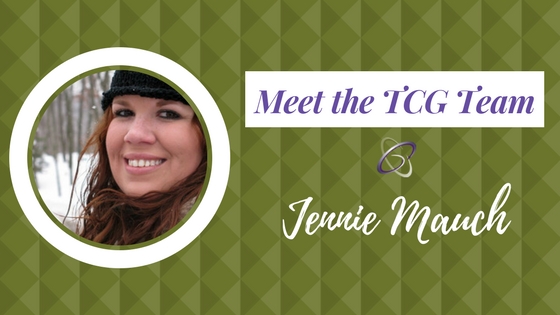 This month, we get to know a little more about Jennie. She is a stellar captioner that regularly covers news programs, council meetings, and she is always enthusiastic to partake in any special events that TCG covers!
1. How did your education in the steno world begin?
Well, I wanted to do something in the courts originally, and that's how I came across court reporting. It turned out that a friend of the family owned a freelance agency, so she mentored me during my schooling.
2. What is your favourite part about having captioning as a career?
Honestly, everything! Captioning was what I had wanted to do since I learned about in school. I love when people complain about traffic. I always say, "Yeah, that traffic on my stairs this morning was horrible!"
3. Have you ever captioned something so heart-wrenching you got emotional on-air and had a hard time continuing? What did you do?
Yes… I wrote and I cried and I told myself to get it together. Anything with animals or children are the worst.
4. What do you see as the advantages of captioning over court reporting, AND what are the disadvantages of captioning over court reporting?
The advantages are that I don't have to leave my house, I don't have to wear a suit or pay for parking, and I don't have to come home after work and work (editing transcripts).
Really the only advantage of court reporting is you don't really work nights and weekends.
5. What has been the biggest hurdle so far in your captioning career?
Making others realize that just because I'm home, it doesn't mean I can talk….or hang out…..or, my favourite, order us dinner. That drives me crazy like, Hi, I'm actually in here doing my job. 🙂
6. If you are willing to share—what is the worst blooper you've ever had go out to air?
Probably you're in trouble came out as urine trouble. Oops! But not as funny as some I've heard.
7. What was your proudest captioning moment?
I think it was writing the presidential debates and election. No matter who won, I felt like I had put my own little permanent mark in history.
Learn more about TCG's debate and election coverage here!