At the beginning of September, word was released and the story spread wide across Canada about the fastest hands in North America.  The champion of the NCRA annual speed contest is Jeffrey Weigl, the first Canadian stenographer to hold that title.  An Edmonton local, not only is Jeffrey Weigl fast but his accuracy matches his speed.  As any live closed captioner knows, speed is nothing without accuracy.  Weigl averaged a 98.6% accuracy for a 280 words-per-minute speed test, a truly remarkable feat that won him the North American title.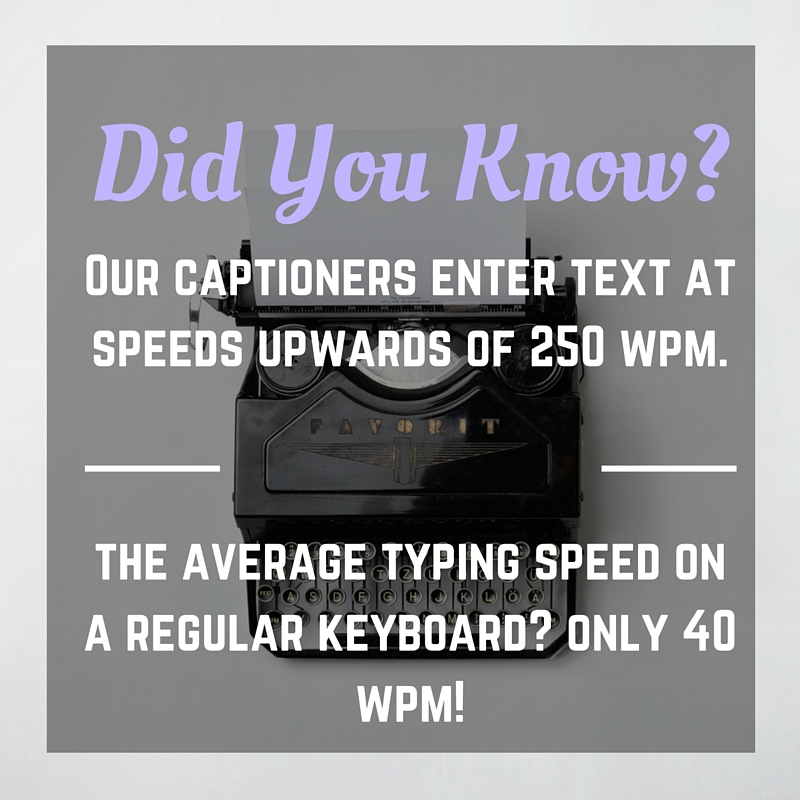 This speed and accuracy put Weigl at the front of the pack in terms of proficiency.  Although captioners have broken 300 words per minute, it is extremely difficult to maintain that speed for any stretch of time.  The key for live closed captioning is to maintain a balance between speed and accuracy to ensure the program being captioned is coherent and clean.
Check out this great video from the CBC, too.  If you are unfamiliar with how shorthand works, watch and see a side-by-side comparison of an average QWERTY typist versus the speedy fingers of a captioner.  The difference is truly remarkable and shows the skill and dexterity involved in live closed captioning.

Jeffrey is a graduate of NAIT, the top and only NCRA-approved Western Canadian school for court reporting and captioning.  TCG's President, Tamra Stretch, is a graduate herself and went to school when Jeffrey's father, Jerry Weigl, was the NAIT Court Reporting Program Head.
Congratulations, Jeffrey!